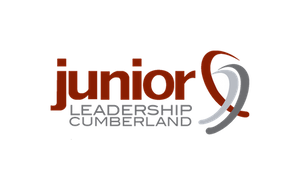 2022-2023 JLC Program Application
APPLICATION GUIDELINES
The application guidelines are to be reviewed before completing your application form. Participants must be able to meet the participation requirements below. Note the session dates and ensure no scheduling conflicts before completing your application and acceptance into the program.
ELIGIBILITY GUIDELINES
The program is open to Juniors during the 2022-2023 school year. Applicants must have the following qualifications:
Must be enrolled as a High School Junior in the Fall of 2022.
Passionate for serving school and community in leadership positions for the greater good.
Commitment to attend 100% of program sessions and be an active participant, as stated in the participation requirements below.
Be responsible for missing one day of school per month from September through May and making up academic responsibilities.
PARTICIPATION REQUIREMENTS
Every participant of the Junior Leadership Cumberland (JLC) is expected to complete the following requirements:
Attend the MANDATORY retreat in its entirety. Parents are requested for the first hour. The retreat will be Sunday, September 25, 2022.
Attendance is MANDATORY at ALL six program sessions. NOTE: Please review the dates below in the application.
Participate in a minimum of one Community Service Project with the group on a Saturday.
Attendance in graduation on May 12, 2023, from 8:00 am - 9:30 am is a requirement of the program.
Applicants are responsible for their transportation to and from all sessions and JLC events.
Participants are required to complete the homework between sessions.
SELECTION PROCESS
All applications are reviewed by the JLC Committee. The committee will notify applicants in early July of their status.
COST
The value of the program is over $450 per student. However, due to the generosity of individuals, local businesses, and service organizations, the actual cost per student is $100, billed upon acceptance into the program. 
Scholarships are available based on financial need. 
APPLICATION CHECKLIST
Read the application guidelines.
Please be sure to fill out & sign the application below.
School advisor approval form
All parts of the application with appropriate signatures are due by May 9, 2022.
Questions or concerns can be directed to your school counselor/advisor or emailed to director@leadershipcumberland.org. 
---