Leaders at Lunch Past Honorees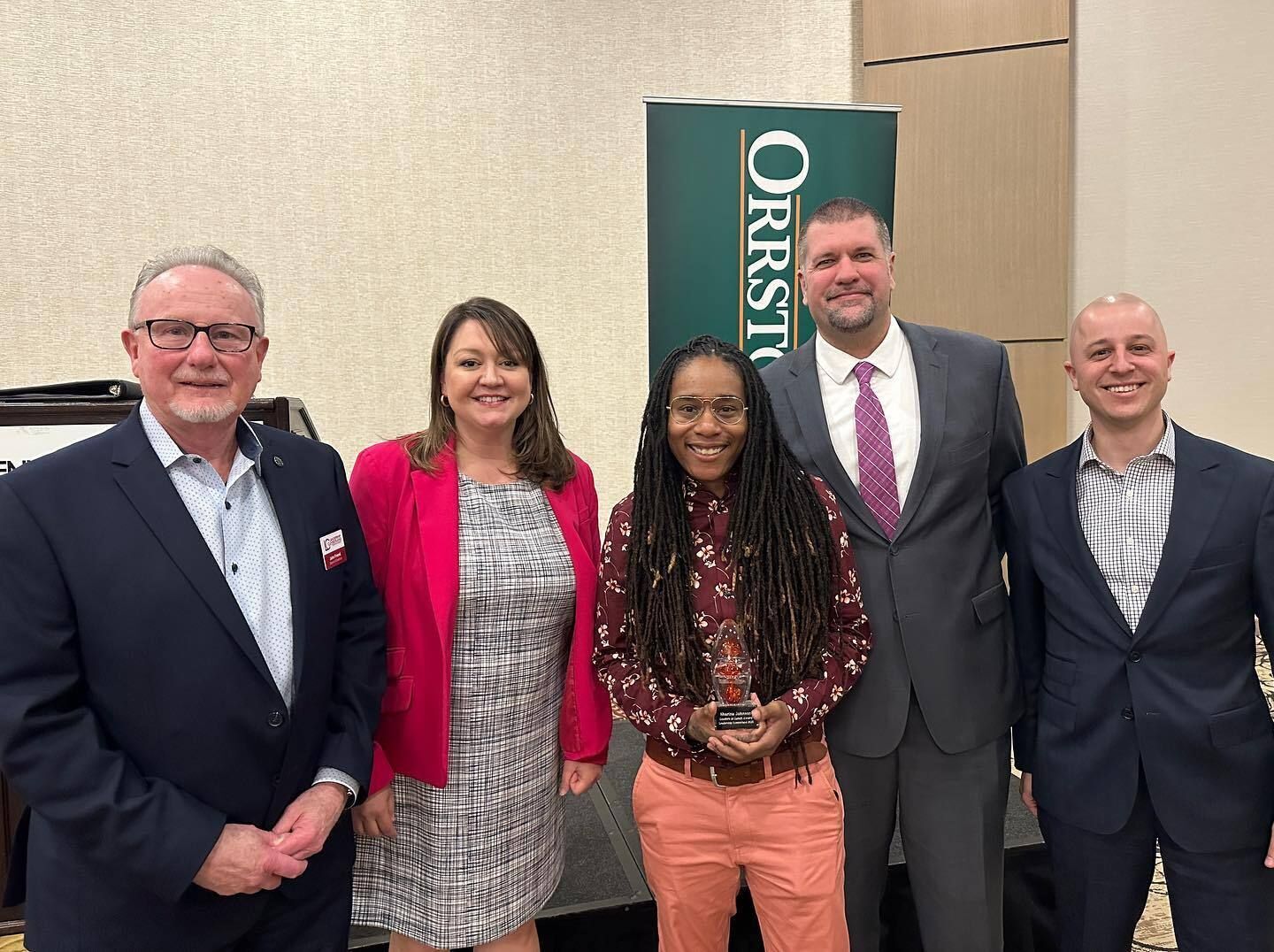 At each Leaders at Lunch program, we look to recognize the accomplishments of local leaders throughout Cumberland County. The following leaders have been honored over the years for their personification of leadership, their ability to overcome obstacles, innovation in their field, or how they have shown courage through difficult situations.
Spring 2023

Sharina Johnson, CEO & Co-Founder of Arcana Recovery

Fall 2022

Honoring the UPMC Street Feet Program
Denise Ackroyd, RN, BSN, WTA-C
Laura Martz, RN, BSN, MBA
Shawna Souder, MSN, RN, CWOCN, CFCN

Spring 2022

Honoring the Carlisle Family YMCA Capital Campaign Leaders
Hubert X. Gilroy, Martson Law Offices
Ray 'Buz' Wolfe, Jr, Wolfe & Company Realtors
Marcia Drozdowski, Carlisle Family YMCA

Fall 2021

Honoring the Hampden Township Veterans' Recognition Committee
Bryan Anthony
David Getz
Mark Guida
Georgeann Maguire

Spring 2021

Resilience in Leadership
Ashleigh Goss, Market Cross Pub
Jim Rowe, Rising Sun Consultants
Bert & Shelly Wendeln, Spatacular Escapes

Fall 2020

Community Heroes: Leading Through Crisis
Ryan Heishman, Allen Distribution
Scott Karns, Karns Quality Foods
Beth Kempf, Community CARES

Spring 2020

Cumberland County Treatment & Opioid Courts
District Attorney Skip Ebert
Judge Al Masland
Judge Jessica Brewbaker

Fall 2019

30th Anniversary Celebration

Spring 2019

Major General John Kern, US Army War College

Fall 2018

Laurie Carter, Shippensburg University

Spring 2018

Margee Ensign, Dickinson College

Fall 2017

Dr. Dilip Abayasekara, Dr. Dilip LLC

Spring 2017

Dan Sunderland, Sun Motors

Fall 2016

Tracey C. Jones, Tremendous Leadership

Spring 2016

Norm J Jones, Harvard University

Fall 2015

The Honorable Patricia H. Vance, Pennsylvania Senate

Spring 2015

Marcia Dale Weary, Central Pennsylvania Youth Ballet

Spring & Fall 2014

25th Anniversary Celebration

Fall 2013

Ronald Leitzel, Owner & CEO of Mountz Jewelers

Spring 2013

Dennis Marion, Deputy Secretary, PA Office of Mental Health & Substance Abuse

Fall 2012

Bob Marquette, President & CEO, Members 1st Federal Credit Union

Spring 2012

Mark Butler, President & CEO, Ollie's Bargain Outlet

Fall 2011

Sister Romaine Niemeyer, SCC President & CEO of Holy Spirit Health System

Spring 2011

Bill Miller, Co-Founder & Co-Owner of Carlisle Events

Fall 2010

Taylor Andrews, Chief Public Defender Cumberland County

Spring 2010

William Durden, President of Dickinson College

Fall 2009

Luke Drayer, CEO & Founder of Drayer Physical Therapy Institute

Spring 2009

Entrepreneurialism in a Changing Economy
Omar Shute, Executive Director, Cumberland Area Economic Development Corporation
Damien Elias, Chairman & CEO, CampusDoor, Inc.
Jennifer Delaye, President & CEO, JDK Catering Inc.

Fall 2008

Dr. Tony F Ceddia, President of Shippensburg University

Spring 2008

Major General Robert M. Williams, U.S. Army War College, Carlisle Barracks

Fall 2007

John Resnick, Legends of Success

Spring 2007

James Powers, Jr, Pennsylvania Homeland Security Director

Spring 2005

Steve Sheetz, Chairman of the Board, Sheetz, Inc.

Fall 2004

Anita M. Smith, President & CEO of Capital BlueCross

Spring 2004

Eugene Hickok, Ph.D, Under Secretary of Education, U.S. Department of Education

Fall 2003

Tony Schiano, President & CEO of Giant Food Stores Inc.