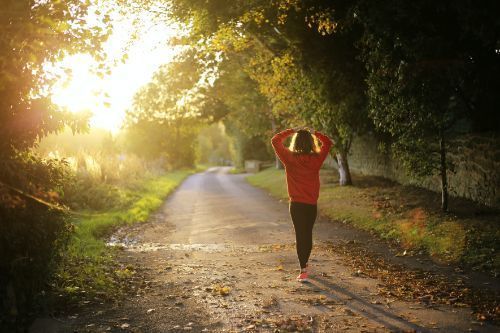 It's time to check in with yourself and those around you. Mental health has become a hot topic during the state of the pandemic—and for good reason. We're all battling unstable waters even still as the pandemic continues to rage on more than a year later. 
In order to lead a truly altruistic life, it's important to take stock of your own mental health, as well as those around you. There are a ton of free resources and tactics you can use to check-in and improve your mental clarity. Read these five ways you can put mental health first, both for yourself and others! 
1. Talk to Those Around You
Just because somebody seems to be happy on the outside doesn't necessarily mean they're feeling okay on the inside. Take the time to truly listen to those around you and ask how they're doing, while expecting nothing in return. Life moves fast, and we're all battling some sort of challenges. Too often, we have the knee-jerk reaction to respond with "good" when somebody asks how you've been. Take time to dig further into their feelings other than just their surface level response. You'll be surprised at the relationships you build by simply taking the time to stop, listen and learn. 
2. Take Time for Yourself
Leading an altruistic lifestyle is also about being able to put your best self out into the world. Sometimes you must put yourself and your feelings first. There are various activities that can help you feel mental clarity, from meditation to a night with no screen time. Make sure to pay attention to your emotions and how you feel so that you can readjust your activities to give yourself the time you need. If you're feeling mentally taxed or worn out, take time to reset. That way, you can help others do the same.
 
3. Donate or Volunteer
There are various causes and organizations that support mental health awareness and support. Consider donating your time or money to these organizations. Make sure to do your research to understand how your time or money will impact the organization so that you can do the most good for the cause. You can always research legitimate organizations by visiting IRS.gov.
4. Get Moving
Whether you're helping a friend with their mental health or you're prioritizing your own, take a walk together to get your heart rate elevated for at least 30 minutes. Although you may not want to exercise or move at first, by the end, you'll thank yourself. Exercising releases endorphins, which are known to make you happy. Sweat it out with a friend and make sure to get into the sunlight for some added Vitamin D! Vitamin D has also shown to help increase happiness.
5. Work with Professionals
Life is heavy, and sometimes it's best to seek the help of a professional. Speaking with somebody who is licensed and trained to help is a good idea. You can speak to an unbiased outside source, as well as get help that you truly need. Research to find someone who you feel comfortable speaking with so you can open up and be yourself. Speaking up is important to ensuring you are feeling your best. 
It's time to put your mental health first. When you do so, you can also begin to help those around you prioritize their mental health. Please note that while there are simple ways to boost your mood highlighted in this article, please seek the guidance of a licensed professional to help you make the best plan of care for your personal needs. We hope these tips and tricks help you with your everyday focus on mental clarity and health!