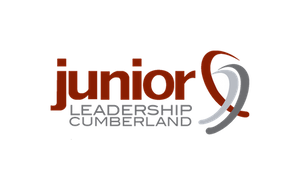 JLC 2023-2024 Program Dates & Curriculum
The course curriculum is centered around The "7 Habits of Highly Effective Teens" by Steven Covey. Local community leaders and industry professionals also contribute to the class through a series of guest speaker panels. There will also be 2 community service projects selected by the class. Each student must attend at least one project. Projects will be held on a Saturday and will be approximately 3-4 hours in length.
The tentative course curriculum for the 2023-2024 class year is below. Session days are held on Wednesdays (except for the retreat) and meet from 8:15 AM - 2:30 PM.
September TBD
Location TBD
Opening Retreat

Students participate in a day-long retreat in order to break the ice and get to know each other. They'll engage in fun team-building activities, establish group norms, and begin to develop relationships with one another.
October 4, 2023
Location TBD
Leadership - Habit 1: Be Proactive 

For students to identify what attributes make a good leader. To assess their own leadership skills. And to become more aware of their personal habits that either contribute toward or take away from their leadership skills.
November 1, 2023 
Location TBD 
Communication - Habit 2: Begin With the End in Mind

For students to understand how important communication is regarding leadership. This includes establishing personal values and a personal mission statement. Then, reflecting those values and mission in actions and communications.
December 6, 2023
Location TBD  
Community Service - Habit 3: Putting First Things First

For students to appreciate privilege and servant leadership. With the habit, we look at how to prioritize their daily activities with so many distractions and demands on their time.
JANUARY - NO CLASS SESSION
February 7, 2024
Location TBD
Government & Economics - Habit 4: Think Win-Win

For students to obtain an understanding of how it is their civic duty as a leader to vote. That we can do more to "be the change we want to see in the world" at the local level. Additionally, if we think win-win in the government and economic arena as leaders we can achieve more for everyone.
March 6, 2024
Location TBD 
Problem-Solving - Habit 5: Seek First to Understand, Then to Be Understood

For students to use their leadership skills to solve problems by accepting other people's contributions and even to understand the actual problem. To realize that not every problem needs to be solved by them and that it is good to have a difference of opinion.
April 3, 2024
Location TBD 
Putting the Pieces Together - Habit 6 & 7: Synergize & Sharpen the Saw

In the final session, we hope to wrap up all the leadership skills that have been demonstrated and the techniques that have been learned. Through synergizing groups present what they have learned, and we close with them planning for their future that includes how they take care of themselves so they can be the best leaders. They must recognize that a good leader cannot spread themselves as thin as some students do.
April 26, 2024
Location TBD
 Junior Leadership Cumberland Graduation