Executive Connections

Executive Connections facilitates networking opportunities among decision-makers while enhancing their understanding and knowledge of Cumberland County.  Such opportunities lead to a more vibrant, collaborative and thriving place to live, work and play.
This five session series, held over winter and spring, engages leaders who are either established or new to the region and/or their position. The sequence of Executive Connections is designed for a better understanding of the resources, strengths, and challenges of Cumberland County.
Topics include:
Quality of life in Cumberland County
History and culture of the County
Educational and political structures
Economic profile
Special keynote presenter at concluding dinner
Programs are held early evening at destination locations and the number of participants is limited to enhance opportunities for networking with peers, presenters, and community leaders. Spouses or guests are welcome to enroll at a reduced fee.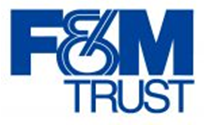 Executive Connections is sponsored by:     
Email director@leadershipcumberland.org for more information about dates and pricing.