Calendar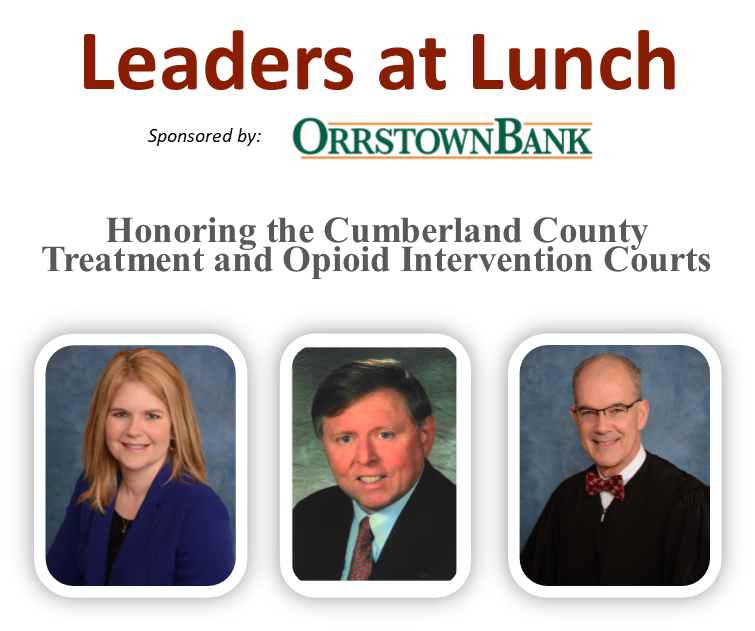 Drug addiction has wide-range, devastating effects in our community. Join as we celebrate several community leaders who are stepping up, fighting back, and creating solutions.
On March 6th we'll recognize Judge Jessica Brewbaker, District Attorney Skip Ebert, and Judge Al Masland for the important roles they played, and continue to play, in the implementation and ongoing success of our County's Treatment and Opioid Intervention Courts.
Since its inception in 2006, more than 120 people have successfully completed Cumberland County's Treatment Court. In addition, over the past two years, nearly 60 people have graduated from Opioid Intervention Court.
Tickets:
$35/General Admission
$350/VIP Sponsorship (table for 8, ad in program)
RSVP: February 28, 2020
Meet our fellows, network with community leaders, and learn more about the Leadership Cumberland experience.