Alumni Events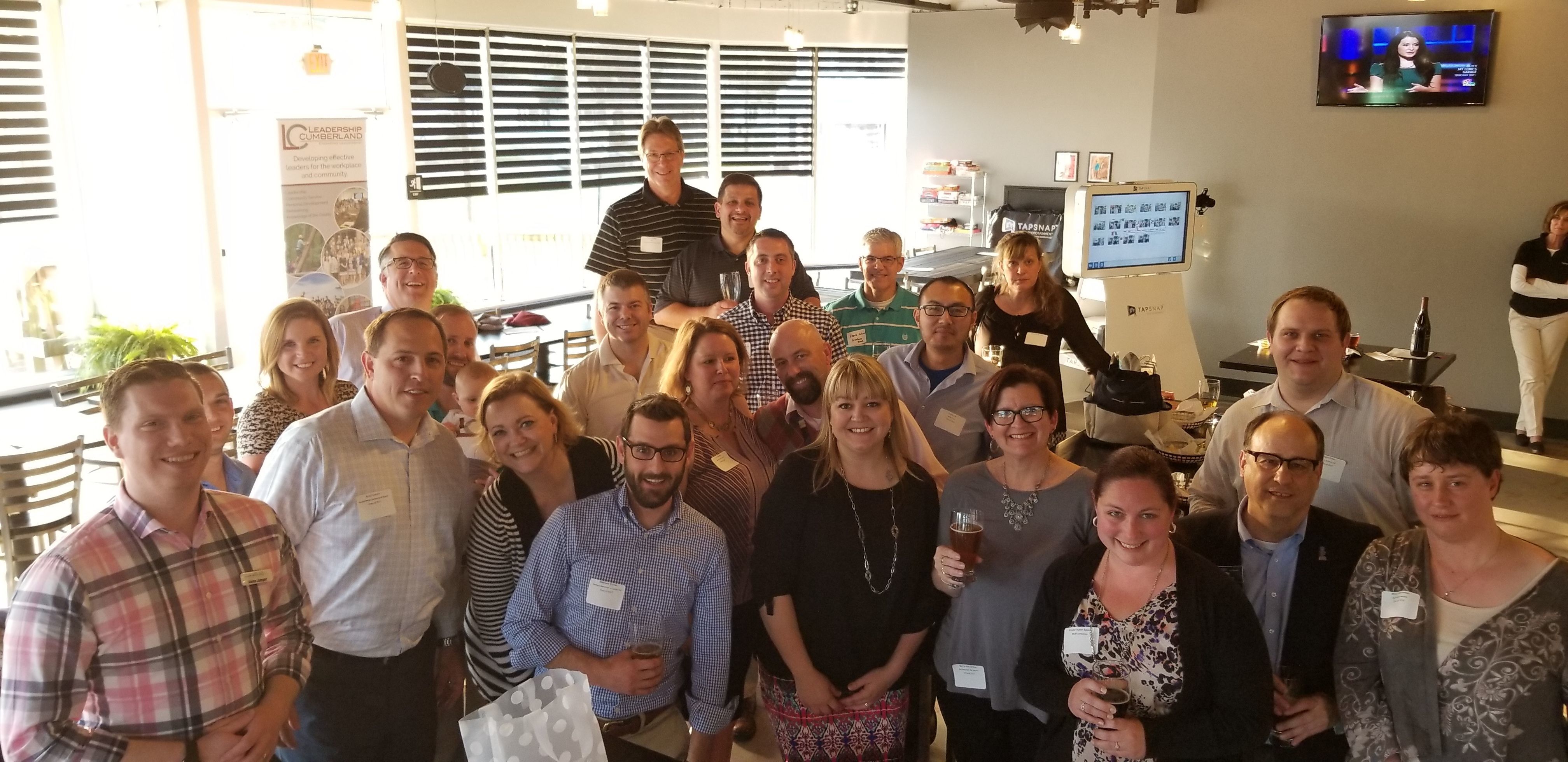 Alumni Events are a great way to reconnect fellows who went through the program together and to meet current fellows and community leaders. See old friends and network with new ones while enjoying tasty food and drink!
Events are held at a variety of locations around Cumberland Country. Check the Event Calendar for more information on our upcoming Alumni Mixers.
Sponsored by: F&M Trust
2020-21 Upcoming Alumni Events: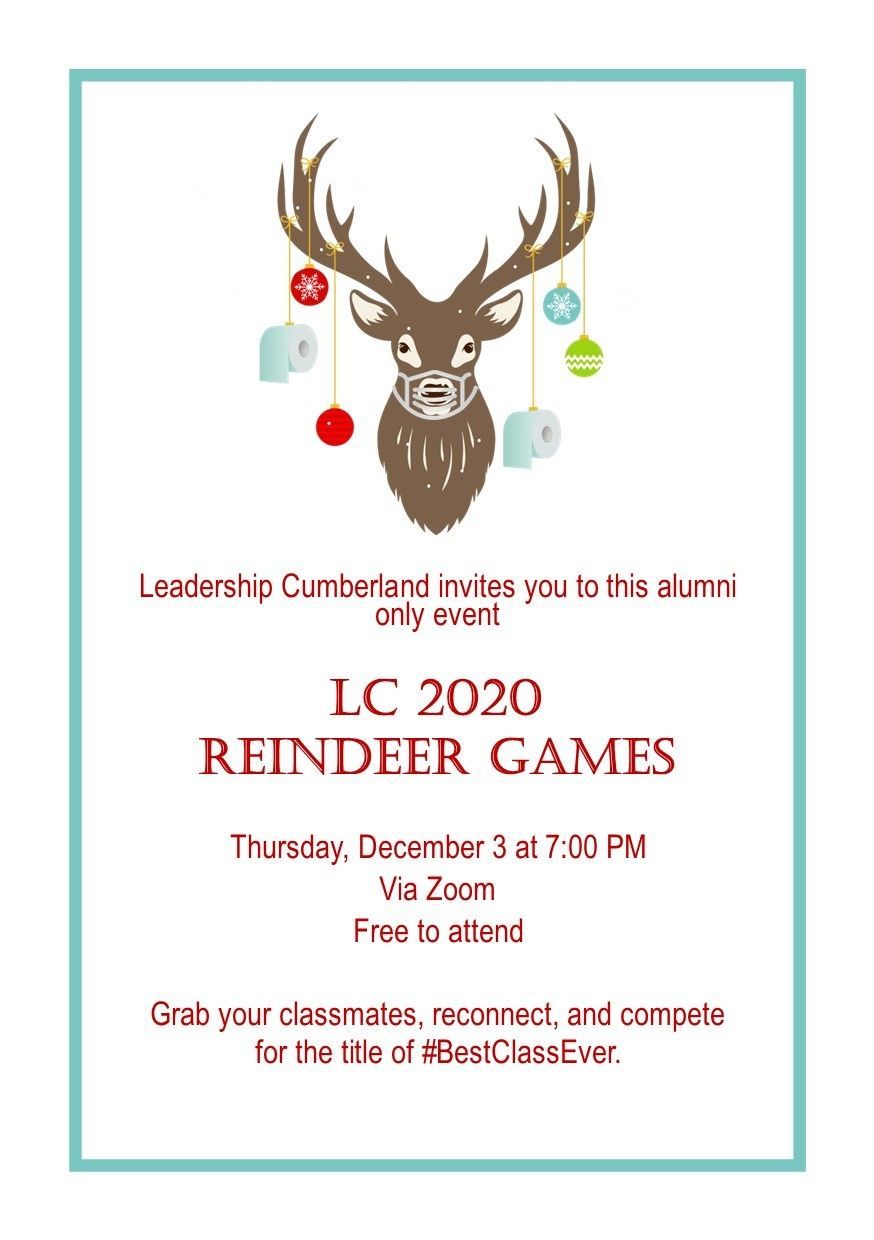 Join us via Zoom on Thursday, December 3rd at 7:00 PM for our LC 2020 Reindeer Games! This FREE alumni-only holiday mixer/fundraiser will bring LC classes together to reconnect and compete for the title of #BestClassEver. During the mixer, classes will get to compete in 5 different categories:
- Ugliest holiday sweater
- Best holiday background
- House hunt game
- Most alumni from class present
- Most money raised by class
Make sure you and your classmates register today!
Click the photo above to register.
(Zoom information will be sent out closer to the event.)